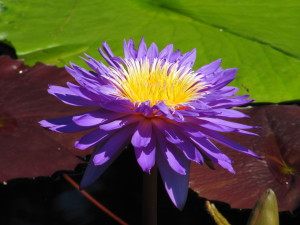 I remember when I was first introduced to the idea of engaging in positive self-talk and affirmations. Things like,
"I can handle today and whatever comes my way."
"My feelings do not dictate reality."
"I am allowed to enjoy life and relax."
I thought to myself, "It seems silly to repeat these things in my head! Why should I go and purposefully say them?"
What I slowly realized was that we are always thinking – "carrying on a conversation" – inside our heads. And the principle of "garbage in, garbage out" holds true. If I allow myself to dwell on my stress and anxiety, I will act on those thoughts. If I repeat positive affirmations and re-state the truth constantly, I will act on those thoughts instead.
Positive self-talk isn't an internal pep rally – it's a way of forming new mental and emotional habits based on objective truth, rather than based on subjective (and often negative) emotions.